Which VOIP solution is right for your business?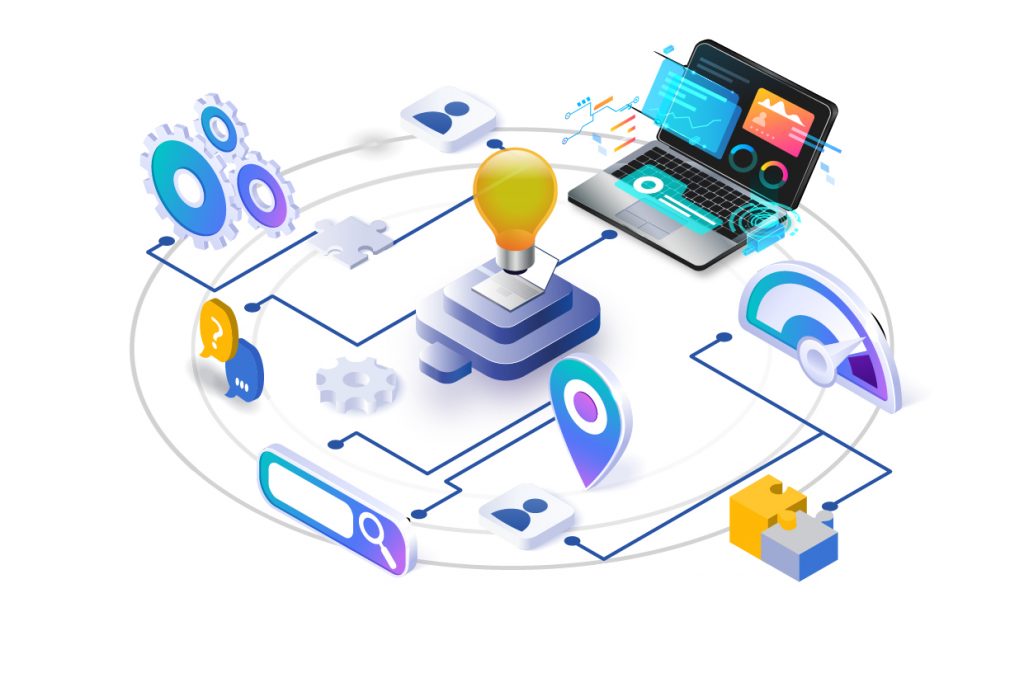 Every business needs a phone. You have customers to call, suppliers to negotiate with, and employees to manage. Yes, you could use email, cell phones and WhatsApp even. But becoming a 'real' business demands that you have your own reliable telephone number, and a solution that optimises voice-based communications between all your channels. It adds credibility, it means you are established, and it provides legitimacy to your business dealings.
When you are a startup, it can be overwhelming to decide which phone solution is the right one for your business needs. To know which one will work best for your business, you have to consider:
Should I use a traditional landline or subscribe to a Voice over Internet Protocol (VoIP) service?
Should I use a phone solution that comes with my desktop hardware (like Skype or Teams) or virtual phones that can be activated on any device?
If I use VoIP, should I have it on-premises or go cloud-based?
What's the best business phone service in terms of industry, budget, employee count, office locations, and customer base?
In an environment where the future is unpredictable and costs are under scrutiny, shifting to a highly flexible, feature-rich and low maintenance solution will free up valuable resources for any business.
Our Smart Number service gives you all the functionality of a fully fledged, professional switchboard in one single number, so you can be found any time, anywhere, on any device.
WHAT IS IT?
A Smart Number or Smart Extension intelligently provides multi-functionality, just like a comprehensive Private Branch Exchange (PBX or what you might call switchboard), but at a fraction of the cost.  It wraps a single number in PBX functionality, providing access to announcements, IVR (digital receptionist), voicemail2email, reporting, analytics and many more features.
FEATURES AND BENEFITS
Smart Number is rich with features that are ideal for entrepreneurs, small business owners, and transient businesses.   It also serves a niche in community centres, residential complexes, boarding school hostels, university residences and similar shared space communities.
With Smart Number you have:
Calling features
Call Forwarding: Redirect calls to your mobile or other phones so that you don't miss any calls
Follow Me: Have one of your numbers/extensions ring for a period of time and if unanswered forward to a second number and then third and so forth OR have them all ring concurrently
Call Waiting: Be notified when someone else is trying to call if you are already on a call
Do Not Disturb: Callers go directly to voicemail or call forward when you don't want to be disturbed
Voice mail features
Greeting Options: Personalise and customize messages for when you are unavailable
Voicemail to Email: Receive voice messages as a .wav file (or_audio file_) through email
Set up Hunt lists / Ring groups (optional)
Ring groups: Simultaneously ring a set of phones based on a DID (phone number)
Hunt lists: Set a linear line of ring groups (1 extension or many) for a period of time, before transferring to a second and third ring group etc.
Digital receptionist (IVR) (optional)
Multi level IVR menu management
Day and Night Mode Schedule: Create different greetings according to time of day and day of week
Custom Greetings: Upload third-party professional greetings to use as Digital Receptionist greetings
Report management system (optional)
Real time inbound and outbound call details records
Call restrictions (optional)
Block calls to specified numbers (black list)
WHY DO YOU NEED SMART NUMBER?
Entrepreneurs and small businesses:
If you are always on the move, self-employed or a small business owner, Smart number is made for you.  It's ideal for the entrepreneur or growing enterprise that needs a professional image but is juggling between departments.  Having a digital receptionist, follow-me functionality and the ability to redirect calls extends your capacity, and makes sure you don't miss another important prospect.
Having a single point of contact, in a geographical location, adds trust to your customer base.  A professional digital receptionist rounds that off, and you finally set your phone to do not disturb for those rare 'off' days.
Shared living / community spaces:
Relying on a mobile number for a fixed address is no longer practical.  With a Smart Number, you'll have a digital receptionist behind your single number that can field calls, take messages and redirect callers to the correct person, all in one number.
What's more, with accurate reporting and real-time records, you can manage outbound call costs, and have call restrictions to keep costs under control.   Using day and night mode scheduling, your Smart Number will make sure residents aren't disturbed or making calls after curfew, and yet, you'll be able to pick up voice messages and pass them on as emails as they arrive.