Improve VoIP quality
ViBE is a technology designed to provide true Quality of Service for VoIP over broadband and the best quality for your VOIP calls.
Improve Quality of Service (QoS) and get crystal clear VOIP calls.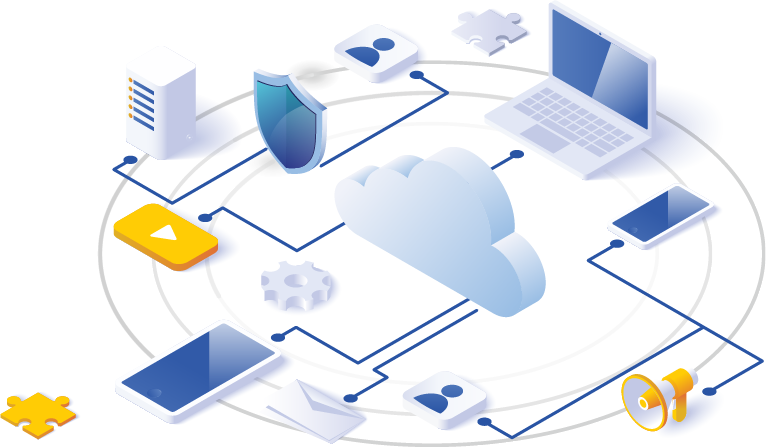 ViBE technology is an IP tunneling protocol specifically designed to provide true Quality of Service (QoS) for VoIP over ADSL broadband circuits. The Quality of Service works by controlling the allocation of network resources to application traffic in a manner that meets the application's service requirements. With traditional QoS mechanisms that work at the packet level, larger packets can still interfere with latency-sensitive traffic such as VOIP communication – whereas with ViBE, the data is analyzed and delivered as it is received and take care of QoS directly to Wanatel servers.
Where a single new VoIP enabled PBX is being used to replace older multiple PBX installations, and there are no established data links between sites, ViBE allows you to reduce the bandwidth required to carry VoIP traffic by up to 80% and therefore offers a more cost effective solution. Through its ability to use ADSL links, ViBE technology can dramatically reduce the lead time for installation when compared with leased line circuits.
Thanks to Wanatel and the use of ViBE Technology, our call quality is crystal clear, more than it has never been.

Kerry Quincey – MD of a Pretoria call centre
ViBE technology also improve calls density
In addition, ViBE also prioritises and optimises VOIP data packet overheads, allowing up to 5 times the call density to be transported without any compression of the VoIP data or degradation in call quality.
Patent pending ViBE technology provides not only byte level Quality of Service (QoS) but also RTP header compression to allow you to run more VoIP calls with unprecedented quality over ADSL circuits carrying both voice and data.
How does ViBE make my network easier to manage?
ViBE provides real-time monitoring of the underlying link quality and its effect on voice. Packet loss, latency and jitter are also monitored. ViBE's monitoring is not affected by link loading and any faults with the link can be easily identified. ViBE supports SNMP giving administrators detailed information including calls in progress and general system health.
Up to 28 simultaneous calls on a 256k link
ViBE server appliances deployed on your network allow you to offer a premium service that can guarantee call quality and in SIP trunking applications allows you to offer 28 channels of G.729 calls over a 256/512K ADSL circuit.
The table below details data usage comparison of Vibe vs non-Vibe traffic.
| | ADSL | ViBE |
| --- | --- | --- |
| 1 Call | 44 Kb/s | 29.2 Kb/s |
| 10x Simultaneous Calls | 440 Kb/s | 110 Kb/s |
| 50x Simultaneous Calls | 2200 Kb/s | 427 Kb/s |