SMART number
With Wanatel Smart Number get only one single number to enjoy all telephony functionality of big companies.
Call your clients like a professional.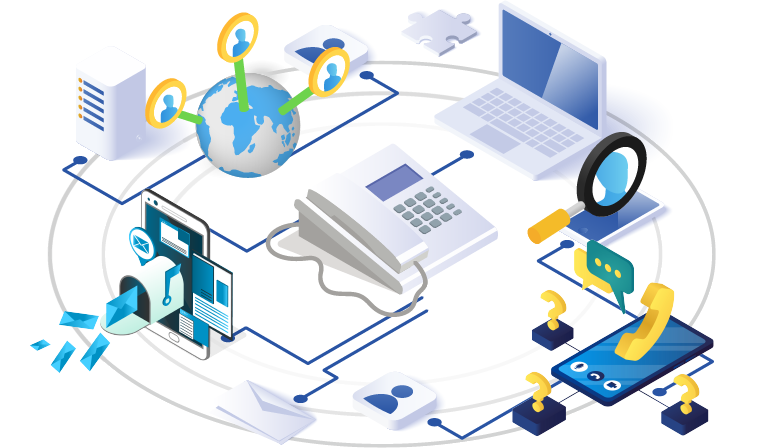 Be more professional with Wanatel Smart number
A Wanatel Smart Number wraps a single number in PBX functionality. Now you are you able to choose when, where and how you would like to be contacted. Don't be limited by just receiving calls, now you have to access to announcements, IVR (digital receptionist), voicemail2email and many more features.
If you are always on the move, self-employed or a small business owner, Wanatel Smart number service is made for you.  Make sure that your business maintains a professional image.
Have one contact number wherever you are
Never miss a call again
One number loaded with many features
Call Forwarding: Redirect calls to your mobile or other phone so you don't miss any calls
Follow Me: Have one of your numbers/extensions ring for a period of time and if unanswered forward to a second number and then third and so forth OR all ring them all concurrently
Call Waiting: Be notified when someone else is trying to call if you are already on a call
Do Not Disturb: Callers go directly to voicemail or call fwd when you don't want to be disturbed
Hunt lists / Ring groups (optional)
Ring groups: Simultaneously ring a set of phones based on a DID (phone number)
Hunt lists: Set a linear line of ring groups (1 extension or many) for a period of time, before transferring to a second and third ring group etc.
 Voicemail Greeting Options: Unavailable / Personal Message
Voicemail to Email: Receive voice messages as a .wav
file (or_audio file_) attachedto an email
Digital receptionist (IVR) (optional)
Multi level IVR menu management
Day and Night Mode Schedule: Create different greetings according to time of day and day of week
Custom Greetings: Upload third-party professional greetings to use as Digital Receptionist greetings
Report management system (optional)
Real time inbound and outbound call details records
Call restrictions (optional)
Block calls to specified numbers (black list)
Get a smart number and benefit all features from one single number
Price
Set up cost R199
Monthly charge R99