FAX 2 EMAIL
Wanatel Fax2Email is a service that allows you to receive your fax over IP (means over the Internet). This means our Fax2Email service is an IP and email based fax number. We link your fax number to your email address and deliver all your faxes to your Inbox.
Convert your PBX to VoIP and
save up to 80% on your phone bill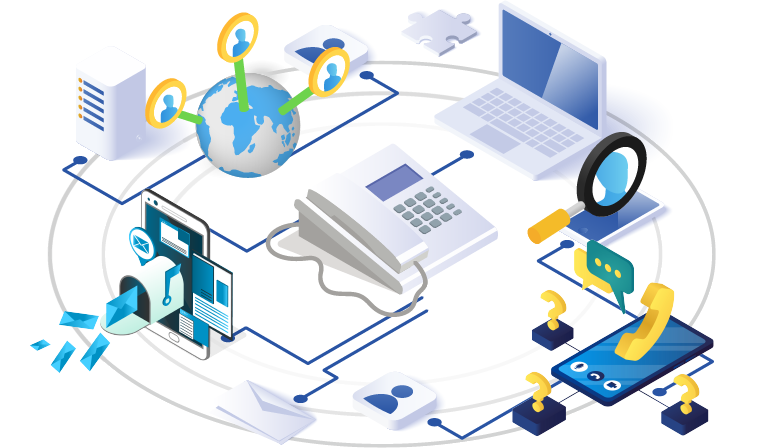 Receive your fax over IP anywhere in the world with your email account
Your offices are moving? Keep the same fax number
Increase security and eliminate the risk of someone else picking up a confidential fax at a public fax machine
Store your faxes in electronic format
Each department can now have its own fax number
Receives simultaneous faxes 24 hours a day 7 days a week
No need to buy a fax machine
Save on Ink and Paper and go green
Forwarding Faxes has never been this easy
Easily forward faxes to other email addresses, you can also save, delete or print them.
Now you can send a fax from anywhere in the world. All you need is access to your email
Have an electronic copy of all the faxes sent
Allow only certain people to send faxes
No more time spent waiting at a fax machine
No more fax machine paper jams
No dedicated fax machine needed
Resending faxes is easy
Saving on faxing costs
Save when faxing, use Fax over IP
How does Fax over IP work?
Once you have understood the advantages of sending fax messages over and IP network or the Internet instead of the traditional phone line, you will want to know how you can achieve that.
Wanatel Fax2Email service is a protocol that controls fax transmission over IP. Unlike others method, it works offline, meaning it stores fax messages, which are then delivered later
The activation process is quick and instant. Your fax line is immediately ready to receive faxes.
Get a quote now
Price:
Inbound
Outbound

Set up R199

Monthly fee R99

Set up R350

Monthly fee R145 includes number up to 5 email addresses