QUALITY VOIP MONITORING
SIP BRIGADE is a SIP monitoring tool that secures your VoIP system and monitors VoIP quality.
Combining powerful security modules
and an advanced quality control system,
this tool will assure you good VOIP quality
and peace of mind communication.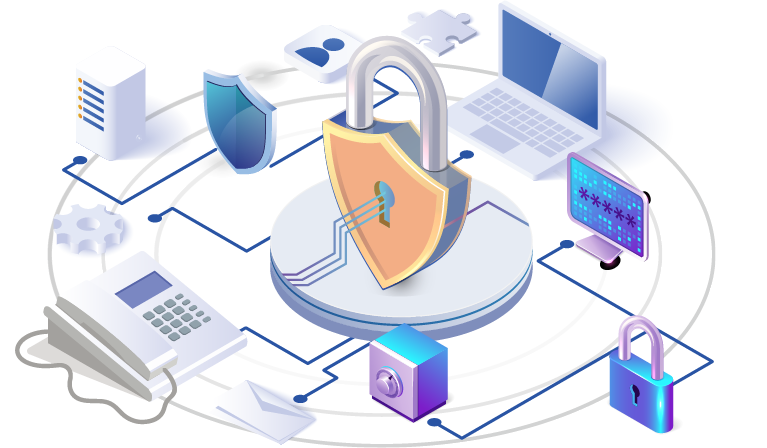 Stay ahead of VoIP Quality issues and complaints
Packet delay, jitter and packet loss affects VoIP traffic more easily and with higher impact than other forms of data traffic. Call quality problems are often a result of badly configured equipment, clashing between VoIP and network designs or a conflict of other applications for network resources.
Troubleshooting the problem becomes a laborious nightmare when the problem could be any number of conflicting issues. A VoIP Monitoring and quality management system should form part of any VoIP provider's network that wants to ensure a quality user experience. SIP Brigade enables you to not only pin point the root of the problem but makes it possible for you to identify a problem before the end user becomes aware of it.
VoIP network monitoring should therefore be an integral part of your quality management and SIP Brigade makes that task very easy.
SIP Brigade is an advanced carrier grade call quality analyzer.
Using packet sniffing technology SIP Brigade watches over your VoIP traffic, analyzing all SIP/RTP traffic. With the ability to handle thousands of simultaneous calls, SIP Brigade keeps an eye on everything for you. Now you are able to pro-actively troubleshoot your VoIP network before users are affected by problems like breaks in the conversation, dropped calls, echo and noise.
How does SIP Brigade work?
SIP Brigade deploys powerful sensors across the network that measures Key Performance Indicators (KPI's) 24/7 365. This ever vigilant monitoring tool is made easy to operate through a well-designed WEB interface. Advanced reports on KPI's such as Latency, Packet Loss, Jitter, Post Dialing Delay (PDD), Mean Opinion Score (MOS), SIP response codes can easily be generated giving you a global view of all voice traffic on your network.
SIP Brigade's network quality manager monitors the performance of VoIP calls by analysing all call detail records (CDRs).
Now advanced VoIP troubleshooting is made possible by comparing individual call performance with corresponding network performance. SIP Brigade helps you investigate and isolate the cause of the problem by breaking down each call into separate legs.
Comprehensive search metrics enables searching of your call history by client IP address, dialed numbers, source number, codecs and much more which aids you in your basic troubleshooting process.
SIP Brigade provides pictorial representations of the packets exchanged from the call initiation, during progress and end of call, as well as displays the requests that took place from call start to call end.
Contact us on now 021 2000 400 for to secure your free 7 day trial.