MANAGE YOUR PROFIT
Becoming a VoIP reseller is easy with the KEVO SOLUTION. This VoIP reseller program includes all Wanatel services and allows you to resell VoIP communication and services under your own brand (also called White Label or Private Label).
Create your
own business now !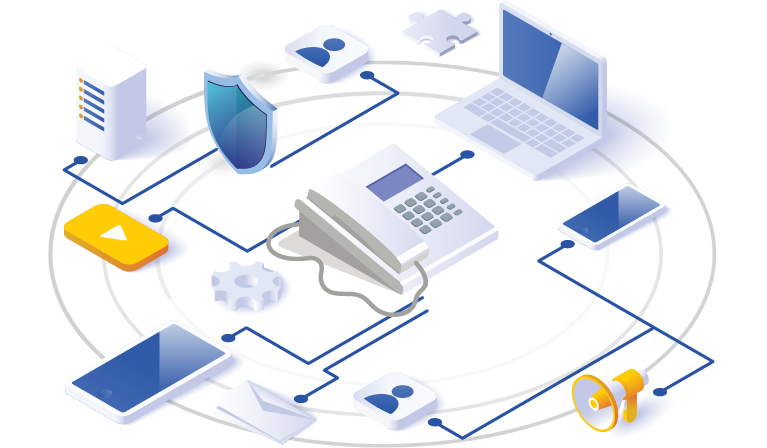 01. Create your
VoIP business
Become a VoIP reseller and manage your profit
Becoming a VoIP reseller with our KEVO Solution, is simple. We operate the back office, which allows us to do all the call routing and switching for our VoIP resellers. You buy the customer package from us at wholesale rates and resell it to your customer at retail rates.
KEVO VoIP reseller program gives you all the benefits of our system without having the associated cost of creating a VoIP network. In short, we take care of the billing engine, 2nd line support, hardware ordering and provisioning – and you simply have to manage your rates and the price points that you offer to your clients.

How do I make money with VoIP ?
You get your rate list from us, then create a rate list for your customers adding your margin.
After that we remove the virtual amount from your customer's account according to YOUR end-user rate list.
The difference/profit is yours !
Advantages:
You are free to choose your own rates for your customers, so you can set the margins for each destination
You can make different rate lists for different customers
You can select a fixed margin (for ex. 10% on all destinations) or make custom lists
You can choose the minimum amount per minute that you wish to earn
You decide the billing increment for your customers
Your customers can also be resellers and create their own customers' accounts. You will earn your profit margin on these calls as well
Logging on to the administration unit for your reselling system is separated from the login page for your customers
Earn recurring revenue with VoIP services
Sell VoIP to your customers and earn recurring revenue as they return to your business to recharge their accounts, or top-up remotely. VoIP is a great way to encourage sales of other products as well: customers return to your business to add minutes, and buy other products in the process.
Customize rates for your customers and determine your profit
Customers using our VoIP reseller panel can customize the rate sheet provided to individual client accounts or agents. Use this to create promotional rates, different pricing 'tiers', or get even more creative with price-targeting that fits your business and market.
We discount our prices and allow you to increase it to maximize your profit.