SUBSCRIPTION
Becoming a VoIP reseller is easy with our KEVO SOLUTION. This VoIP reseller program include all Wanatel services and allowed you to resell VoIP services under your own brand (also known as White Label or Private Label).
Create your
own business now!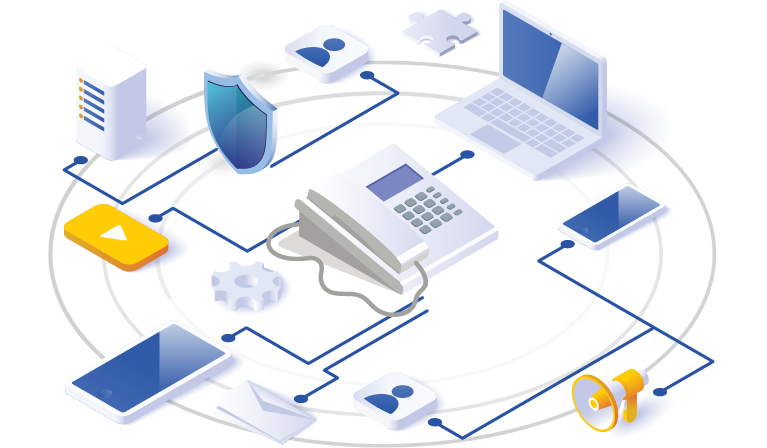 01. Create your
VoIP business
Ready to start your own business and become a VoIP Reseller?
Join us today and get one PBX for free
Wanatel sells services to its resellers at discounted prices. The reseller in turn has the ability to mark-up these prices and resell the products to its customers. We bill you the reseller and you bill your clients.
Features included in the KEVO Solution
Customers Management
SIP accounts
From 500
Client Groups
Real time balance view
Client Status
Sub SIP accounts
Batch update
Export clients list
Details client search
View IP address for registration
IP authentication
Billing
Pre-paid
Real time top up
View top up history
Post-Paid
Credit limit
Charges
Create monthly charges to be deducted from pre-paid balance
Create monthly charges to be added to post-paid statement/invoice
Prepaid Invoices
Prepaid statements
Configuration invoice info
CDRs
Detailed CDR analysis (3 months)
Monthly Reports
Profit
Rates
Create 5 call plans
Edit rates
View rates
DID Management
Create DID
Set up 5 destinations
Destination to Cellphone/landline
DID Grouping
Client Interface
Client Interface
Client reminders limits
Recent calls
Calls download per day
Other
Call back
Sign Up
Optional
Logo
Banking details
URL – domain for IP for registry
Mail template
Optional
Mass email
Optional
DID – how many?
30 FREE
Porting
How many simultaneous calls
From 500
ORDER NOW
If you have any questions about how to become a VoIP Reseller call us on 021 2000 400. Your account will be ready in less than 24 hours!
Just fill out our contact form and join the Wanatel Reseller Program now !
Please complete the form below and one of our account managers will contact you.