Resellers reap benefits of VoIP growth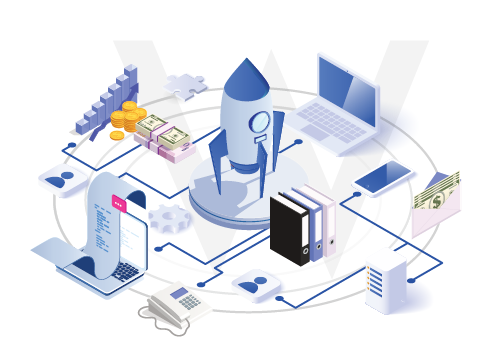 Working with the channel to empower and grow businesses
Technology has come a long way in the past decade, and the telecom sector is no exception. Since 2010, this industry has seen astonishing advancements and the worldwide revenue of telecom services is estimated to be R19,8 trillion. With an overwhelming trend towards mobile and flexible working — a trend that was already in place before lockdown — the telecom industry and the innovations that we are predicting to see over the coming years, working remotely is set to be more efficient than ever before.
This dramatic increase has impacted VoIP adoption the most.  One of the main reasons it was relatively easy for businesses to pivot to remote operations during the pandemic is that they already rely heavily on an array of cloud-based services that can easily be accessed remotely. These tools allow customer service representatives to access critical client data, support teams collaborating on projects, organize and protect documents, and so much more. Even when staff were onsite, though, phones existed largely outside this loop.
The recent shifts in the market have shown businesses electing to find the most cost-effective route to equipping employees with the right productivity tools to continue doing business, from anywhere, and on any device, and that has included VoIP phone platforms.
VoIP makes use of a high-speed Internet connection to channel calls over the Internet, with far more features and functionality.  As a reseller setting up or growing a business in the technology services sector, all customers require are the handsets – which can even be existing equipment.  Setting up a VoIP network with the necessary infrastructure, support and systems is no small feat, however. By tapping into a wholesaler, startups or new reseller business division can entrust the ownership of the network, the management of equipment, hosting of the service and handling of upgrades to a larger player, leaving them to focus on what they do best – selling.
Wholesale VoIP distributor, Wanatel, an eight-year-old veteran of the VoIP business in South Africa, has been working to put the power back into the VoIP reseller channel.  Like many vendors in the UCaaS and VoIP space, Wanatel saw significant growth during the pandemic.  From February 2020 to 2021, company's reseller channel showed exponential growth with 27 percent upswing in the number of resellers since February 2020.
As a wholesaler, the company is solely focused on providing the platform and the support required for a reseller to build their own business in the VoIP market.
The Wanatel network is fully redundant and resilient – which means it can guard against failover and provide guaranteed levels of service and quality.  "With guaranteed levels of service quality and high reliability of service, we try to make it easier for our resellers to offer versatility and cost effectiveness without having to outlay the initial investment it would take to go it alone," says Riaan Pietersen, GM of Wanatel.
A great example of this approach is the recently introduced SIM Stratus feature developed by Wanatel.  Resellers invest time and money in managing VoIP accounts through hundreds of SIM cards which they manage on behalf of their VoIP customers.  As customers seek to purchase pre-paid credits, load monthly balances, or manage network requirements, resellers need to manually administer services.  There are alternatives for larger resellers but these are often expensive and not cost-effective without economies of scale.  The Wanatel SIM Stratus feature allows resellers to self-manage solutions, load phone or data top ups and view all data on one centralized screen.
"We are constantly looking for ways to make the reseller more efficient," adds Pietersen.  "SIM Stratus was developed by our technical team in an effort to support the smaller reseller who can't afford the overhead of larger APN solutions but needs to manage the customer features efficiently, without employing a team of admin staff to do so."
It's this kind of innovation where wholesale suppliers are putting technology innovations to work for the channel that will increase growth rates and see further adoption of VoIP. Cloud communications, VoIP and Unified Communications as a Service are valuable revenue streams to the channel network. Assisting businesses to migrate their communications to the cloud can be a robust business model for a reseller if backed by the right network infrastructure and support services.