Cloud PBX's increase in global pandemic.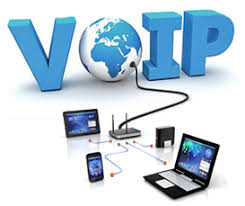 VoIP South Africa News |
Whilst we the people of South Africa have become overcome by a sense of helplessness let us take control of what we can. As we collectively wage war on this global pandemic let us use all resources whether big or small to keep each other safe.
We are currently under threat from something that feels that it has emerged from the dark ages. Fortunately, we are in an age of the internet and technology which allows us to protect ourselves differently. The world feels like it is ending but it has not yet come to an end. Life goes on and we all need to live for a better tomorrow.
Responsibilities have not been removed and expenses have not been quarantined so work must continue but how do we proceed? For those companies who are equipped for the staff members to work remotely, it is suggested that during this sensitive time, they are allowed to do so.
For Businesses who have not yet ventured into the option of offices from home, I think it is time to consider working remotely.  Through the internet (LTE, FIBRE etc.), email, chat systems, VoIP and Cloud PBX's, your staff members can be kilometers apart but work as if they are in the same building. Fortunately, in this day and age mobile devises are common, so a VoIP Applications can easily be loaded on your mobile phone and after you've used the QR code supplied by Wanatel you have a remote office extension.
Remember that working remotely does not make you immune from Covid 19 it simply helps fight the spread of it. Whether you are at home or in the office always remember to:
Avoid close contact with people who are sick.
Stay home when you are sick, except to get medical care.
Cover your coughs and sneezes with a tissue.
Clean frequently touched surfaces and objects daily (e.g., tables, countertops, light switches, doorknobs, and cabinet handles)
Wash your hands often with soap and water for at least 20 seconds, especially after going to the bathroom; before eating; and after blowing your nose, coughing, or sneezing. If soap and water are not readily available, use a hand sanitizer that contains at least 60% alcohol. Always wash your hands with soap and water if your hands are visibly dirty.
Let us take control of what we can and overcome this challenge together.