Why become a VoIP reseller?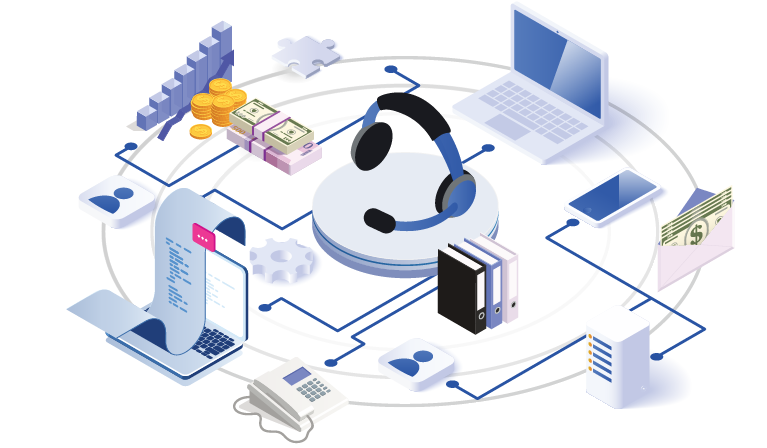 Becoming a VoIP reseller in South Africa will increase your profits, grow your client base, and make existing customers happier.
More and more businesses are working remotely and expanding their global horizons into international businesses. VoIP is one of the most in-demand business utilities in the world with a $183.7 billion global market size predicted by 2027.
Whether you are looking to increase your available services or become your own boss, being a VoIP reseller offers a low-risk, low-cost solution.
Business has brought VoIP into the mainstream as it helps in saving money while increasing productivity. According to Global Market Insights, the VoIP market is expected to grow at a compound annual growth rate (CAGR) of 15% from 2021 to 2027. By reselling VoIP, there is the opportunity to increase revenue, and help customers embrace the future.
What Is VoIP and What Are Its Benefits?
Voice over Internet Protocol, or VoIP, is a method to make and receive phone calls over the Internet. Here are the main benefits of VoIP:
It's Cost-Effective
VoIP Is cheaper than traditional phone lines since the voice signals are not transmitted via the Internet instead of landlines.  Technically speaking, all the user needs is an Internet connection.  Significant investments in fibre infrastructure and aggressive competition between leading market players in South Africa are having a major positive impact on the quality and cost of connections.
Supports Remote Work
GoodHire estimates that 68% of employees prefer remote work over in-person work. With VoIP, you can work and make calls from anywhere, provided you have an Internet connection. Also, call forwarding allows direct calls to other numbers when you cannot take calls through a computer or laptop.
Increases Productivity
Global Workplace Analytics speaks of how inefficient office space can be, even in pre-pandemic days. Their estimation is that employees around the globe are not at their desk 50% to 60% of the time! Keeping employees connected to their corporate phone systems when working remotely is totally possible with the power of VoIP. This increases employee productivity and reduces expenses.
Grows with the Business
With VoIP, you don't have to start with an expensive phone systems – or rip and replace every time you grow. VoIP is set up to work online – a reseller and in some cases, direct customers can, with a few clicks, add more lines to accommodate increased demand. This flexibility means businesses can expand or contract lines to fit their exact needs.
Pure Voice
Originally, VoIP had a bad rap for voice quality. With a fair to good Internet connection, however, VoIP has better and clearer voice quality than traditional phone systems. Ultimately, a fast, stable Internet connection, ensures that calls are clear with no lag or latency issues.
About Wanatel:  Wanatel is a leading provider of VOIP and cloud PBX wholesale services across South Africa. The company, with offices in Johannesburg and Cape Town, offers cost-effective, white-labelled solutions to resellers, providing innovative solutions to billing, support and solutions portfolios to meet customer demand.  www.wanatel.co.za | 086 WANATEL