Reselling VOIP for dummies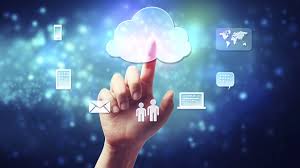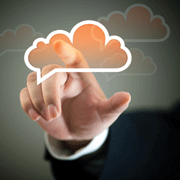 VoIP reselling is becoming an increasingly popular business model these days, as the market is growing faster than ever. A VoIP reseller is, in other words, a secondary VoIP service provider which can sell Internet telephony communications and VoIP services on top of other IT services and products, therefore becoming a one-stop shop. When you become a VoIP reseller, you are not only offering an additional product, but you are creating a new business; taking direct charge over pricing, managing your clients and branding.
First steps to start a VoIP business
Reselling VoIP does not require huge initial costs and might be highly lucrative if done right. You provide first-class VoIP services without the huge capital outlay and network construction. The type of equipment you use depends on the size of your client. Generally, you will be using an IP-PBX, IP gateway or a hosted solution. Picking the correct hardware and solution is key to guarantee quality and stability. There is a lot to learn when it comes to VoIP, but that should not be a deterrent, that's what the experts are there for. Those with VoIP experience will tell you that straightforward installations can be done in a couple of hours. With hosted and cloud PBX systems, the smaller systems can be ready in minutes. Evan Damon at Wanatel says feel free to challenge us. An easy and quick way to start is to use a turnkey solution to control the VoIP services and activity for your clients. However, only a few VoIP providers offer a global solution to resell VoIP minutes and services. Do not underestimate billing; it is the most important aspect for resellers, it will determine how much time you spend doing admin versus adding more clients to your business. If the reseller platform you have doesn't have integrated billing, you will end up having to buy a separate solution.
How VoIP resellers make money?
A VoIP reseller receives a wholesale rate list from Wanatel and can then create their own price lists for their different types of clients. They have complete control over revenue and costs from the beginning, not to mention the host of free services that Wanatel provides, which can be on-sold. Our VoIP reseller controls the prices of services and increases its revenue independently, all services are branded in the resellers' name.
Who can start a VoIP business?
If you are an IT company, a telecoms consultant or data network specialist, you will have noticed the trend to VoIP. Most companies already trust you and want you to take charge of their IT and IP services. Become the all-in-one solutions that businesses are looking for. All South African businesses are now ready for data and voice services convergence; it is no longer a costly solution or something reserved for large companies.
Resell minutes easily with KEVO Solution
KEVO Solution is a package of Internet telephony products that allows you to easily become a VoIP reseller. This reseller program includes all Wanatel products and allows the Internet telephony service provider reseller to offer these same services to clients under its own brand (also called White Label or Private Label). With KEVO, you don't need to be a big company to resell VoIP, because there is no minimum revenue for you to start.