The Wanatel Weekly White Label Training sessions: Part 1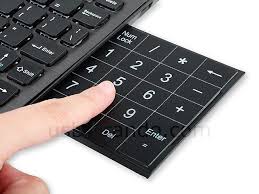 Our KEVO (White label) clients are a hardworking and ambitious bunch and we wouldn't expect anything less, but sometimes they need a helping hand navigating their systems to give their clients the best service possible.
So, we at Wanatel have put together a video series to help them out. We know that those that have viewed them have found them very useful so we're going to be putting one-a-week in this blog to make them easier to find and understand.
Week one: How to Create a Customer Account on your Wanatel White Label

Who needs this Wanatel White Label tutorial video? Any KEVO (Wanatel White Label User) who needs to know how to set up their customers' accounts, i.e take the first step to enable their customers to make cheaper using VoIP.
What the viewer will find out in upon watching it: In a little over 3 minutes, with a voice guiding you through the process from opening your Wanatel White Label interface to how the customer account looks when activated.
What is the next step? To watch video 2 Extensions – voice mail set up. Next week we'll be going into detail about this video just as we have with this one.
If you're still feeling a bit confused about your Wanatel White Label: give us a call on 021 2000 400 or have a look through all on Wanatel Africa's helpful video clips.
Did you know: you can access your Wanatel account on the move and top up your account along with a whole spectrum of other options via the Wanatel Mobile Dialer app. To download the Wanatel app, visit the Google play store on your Chrome Browser or Android device.
We want to hear from you: