VOIP solutions help improve sales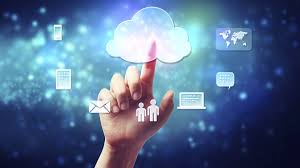 VoIP solutions help improve sales
With more and more South African businesses offering the same solution or selling similar products, competition is the name of the game. Companies are in a constant battle to capture market share as quickly as possible. Automation, data analytics and improved productivity often spell the difference between failure and success.
The increase of outbound sales done by equipped sales teams, who perform the entire sales process telephonically with the help of sales acceleration tools, has brought the outdated sales method epitomised by a salesman doing walk-ins to the brink of extinction. Now any business who aims to improve its sales figures, should incorporate an Auto Dialer or Predictive Dialer solution into its sales department.
Many call centres have turned to the Onsite Auto Dialer and this has provided incredible power to the companies who use them. The downside of this solution is the direct inconvenience of the initial cost, installation, and management of hardware. The immediate resolution a cloud-based call centre solution. This is by far the most convenient way to use Auto Dialer & Predictive Dialer solutions. By choosing the cloud solution the call centre is able to focus on what they do best, sell! It is then the service provider's duty to ensure that the client has a working solution that contributes to its success.
The Auto Dialer or Predictive Dialer have similar functionalities but a few key differences will determine which solution your company selects and ultimately how your call centres success will be achieved.
Auto dialing is the solution where a pre-recorded message is played to a large number of phone numbers. The message would be a brief summary of your company's product or solutionfollowed by a call to action. Once the details of the solution have been played the person on the other end is asked to press a number to speak to a live agent.
The Predictive dialing solution also initiates multiple calls but when the system sees that someone has answered, the agent is automatically notified and the two parties are connected.
A few benefits of implementing the dialer solution:
* Agent Idle time is clearly reduced which affectively means that it is possible to maximise your teams productivity;
* Automatic Call distribution also ensure that the work load is spread more evenly amongst agents;
* By maximising productivity and improving team performance the number of sales agents required is reduced;
* Monitoring Agent performance is now easier with live reporting statistics;
* Improved Sales and Campaign monitoring;
* The quality of the leads database is are also easier to determine through disposition reports; and
* System Integration via API and CTI Module.
Any contact centre wishing to be a thriving business, should contact Wanatel to incorporate a predictive dialer solution with advanced VOIP technology. The offered cloud-based solution provides the automation, flexibility and stability needed to outperform your competitors.