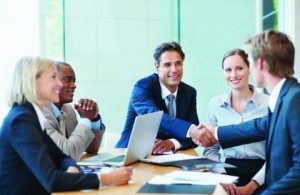 VoIP reselling is now common in South Africa, with many companies looking to offer new services to their existing clients. Those companies that have taken the first brave step in the last few years to become retailers of wholesale VoIP have found it to be more challenging than expected, but not without rewards.
PABX vendors, wireless service providers and ICT companies all see the upside of offering VoIP to their clients; why let someone else do it? But this leads to questions that they do not always have the expertise to answer… do we have the correct skills? What are the correct skills? What is the correct infrastructure for VoIP? What equipment works best? How do I integrate this extra service to my existing clients?
Out of the starting gate
Getting started was the first challenge for a Samsung PABX company with 900 PBXes in the market already. Now it is a satisfied reseller of the Wanatel White Label service. "Thanks to the White Label service, it was easier than planned to get everything working together. We did not need to worry about the higher level technicalities, which allowed us to focus on sales and our clients. And having all the billing, admin, reporting invoicing and even automatic monitoring in one tool made management simple," says Johan Pietersen, director of development.
Wanatel is proud of its latest release of the White Label Interface, version 5.6. Allowing customisation per reseller requirements makes each reseller truly unique.
This interface is exceptional, as you will get:
1. A management interface to:
* Create your clients and SIP accounts
* Assign inbound numbers to any client
* Set your own rates
* An automatic billing system, creating and sending invoices to your clients
* Post-paid and prepaid options
* Usage statistics, detailed reporting and monitoring tools
2. An end-user interface with your logo and company details where your clients can:
* Check their balance and call history in real time
* Set an automatic reminder to know when their balance is low
* Set up a call-back solution if they have reps on the road
* Print their invoices – generated with their company details
3. Points normally overlooked by resellers
1. The telephone is the core of every business.
Resellers will have closer relationships with their clients than their clients have with Telkom. This means the client may contact the reseller for every dropped or failed call. Wanatel offers reseller advice on the best ways of managing this new relationship dynamic with clients when offering this critical service.
2. Voice is different from data.
Getting the right connectivity will make or break the confidence of the client. Voice is a lot more sensitive than data and so will not work reliably on any Internet connection. The last mile is critical for VoIP so you cannot afford to use shared connectivity; that is the reason why Wanatel advises a dedicated Internet pipe, and now pushes its customers to use the new SDSL product it launched.
3. VoIP allows for value-added services
The competition has woken up to reduced call rates and so there is a lot of pressure to lower rates on the market. But VoIP allows you to offer the client more than just cheaper calls. Wanatel has an array of value-added services, all of which are available to the reseller. Clients love value-added services and cutting-edge technology, which will help set resellers apart from the crowd.
Wanatel manager Craig McGraw says: "You need to come to the market with a vanilla-and-chocolate product and lay on features later. I could give you a laundry list of the things Wanatel did not have two years ago, but the reality is, Wanatel has a great network, a very good reputation and credibility."
System engineer Evan Damon says: "With our in-house developers, and 10 years' experience in the VoIP business in Europe and in SA, Wanatel is able to bring some new value-added services for resellers' needs. We work with our resellers and no idea is stupid; we do what we can to develop tools and services resellers feel will make them successful."