Is the market ready for a hosted PBX?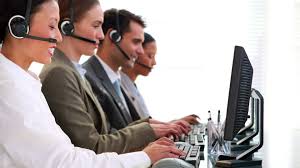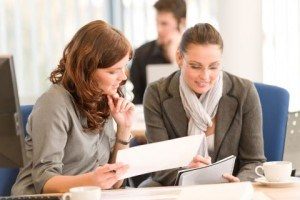 Whether you are a one-man company with a single line or an established multiple-branch company, the telephony system is the core of your business. You need a robust and reliable system that can grow with you and offer you a professional solution. Therefore, why not benefit from a first-class carrier telephony system, even if you are a one-man company?
Benjamin Deveaux, Operation Director at Wanatel, commented: "Just back from a trip to Europe where VoIP is already commonly used in more than 54% of the SME businesses; the trend is clear for me, cloud is the way to go. Fifty percent of the PBX sold are hosted PBX in Europe. Hosted solutions are more scalable, [require] less capex investment, [are] more professional; the cloud is the way to go. Our hosted PBX has been ready for a while in Europe, and we wanted the market to be ready to launch in South Africa. Now that we have more reliable connectivity available in South Africa, with fibre or even Vibe on ADSL, we are confident the South African market is ready for the cloud-based PBX."
Now even a small company can benefit from the full call management featured system that is usually found in expensive premise-based PBX systems used by large enterprises.
Call conferencing, voicemail, call forwarding, voice to e-mail, call waiting, auto attendant, and music on hold are just coming as standard facilities. You can now not only save on your communication with VoIP, but also have effective and reliable business communication.
That is the reason Wanatel decided to move its own on-site PBX to a hosted solution, which is more flexible and scalable to cope with its growth.
Using a hosted PBX rather than a traditional telephony system presents a number of key advantages to businesses, such as:
* Substantial cost savings: With a hosted PBX solution, the telephone system is operated by a user`s provider. Therefore, users do not need to make a large upfront investment by purchasing an office telephone system and there are no extra maintenance fees. The monthly price of a hosted PBX starts at less than R250 per month. There is also usually a set-up fee starting at approximately R999.
* Better presence and visibility: A hosted PBX system allows you to get local telephone numbers in cities and countries where you are not physically located. This allows users to develop their virtual presence by opening a virtual office anywhere. If users want to keep their original numbers, they can simply port it with Wanatel as well.
* Increased scalability: Traditional phone systems are not flexible. Scaling up would require the installation of new circuits as well as additional termination hardware at specific increments. With a hosted system, users can scale up and down easily and quickly depending on their business needs. * Increased credibility: A hosted PBX can give businesses more credibility by presenting their clients with a professional-sounding telephone solution. This is especially true for small businesses, as professional and advanced features are generally very expensive when using a traditional telephone system. * Quicker set-up: When compared with a traditional telephone system, a virtual PBX can be set up very easily and quickly. * Increased geographical flexibility: One of the greatest advantages of hosted PBX systems is that they allow employees to work from anywhere while keeping their office phone numbers and extensions.