VoIP trends to watch in 2023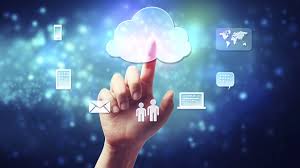 AI comes to the fore with new efficiencies
Phone calls have come a long way in the past decade.  The shift from copper-based landlines – now almost extinct in South Africa – to Voice over IP (VoIP) has been one of the most notable advances in the telecoms industry.  VoIP converts your voice into a digital file, which is then compressed and sent over the internet. Because VoIP completely bypasses the telephone company and can be used wherever there is an internet connection, it's now pervasive, and far more efficient than an outdated analogue phone system.
Based on digital technology, VoIP has brought with it important features like voicemail, voicemail transcription, call recording, call forwarding, and more.  Although it started out as a much-needed alternative to unreliable landline phones and manual PBX systems, it has far outpaced those technologies to provide superior call quality, rich feature sets and outstanding scalability.
One of the most exciting technology advances in VoIP is the addition of artificial intelligence (AI), adding more functionality and efficiency to an already beneficial business platform.
Here's a few areas we believe AI will make a marked difference to VoIP in the year ahead
Chatbots
One of the attractions of VoIP is its flexibility and scalability.  When scaling across large sets of customers, customer experience remains paramount.  By introducing a chatbot function into the VoIP scenario, customer experience is enhanced by attending to customers who ordinarily would have had to wait to speak to a human agent.  Chatbots can quickly answer commonly asked questions, and with the introduction of natural language processing, are able to take the conversation further – reducing wait time for customers, increasing time to resolution and ultimately protecting customer churn.
These chatbots are able to address customers on behalf of the service team, freeing up valuable technical and sales resource, and provide hassle-free automated customer interaction.
Improved Quality of Service
AI in VoIP technology can also provide alerts where there are issues with insufficient bandwidth, latency, or faulty network setups before it affects clients. Sometimes it is difficult to pinpoint a problem with a slow connection, loss of voice quality or jitter.  Technicians are increasingly using AI to detect and report network issues, hardware issues or internet connection latency loss. This is improving the efficiency of support and speed to quality of service.
Voice recognition
Leading providers are AI in voice recognition with their VoIP platform to help with common tasks, or to control features that require security protocols. We see that AI can help our resellers analyse client calls to learn more about their sentiments, the significance of what they say, the quality of their calls and interactions, the effect of their advertising, and how well customers respond to their goods and services.
VoIP is already changing the business landscape and the future looks exciting.  Our predictions are based on our expertise and interest in VoIP emergence and its evolution.
Contact us today to either start on your VoIP adoption journey or to enhance your current technologies further expanding your business communication, reaching more customers and keeping connected.