Wanatel founder named best entrepreneur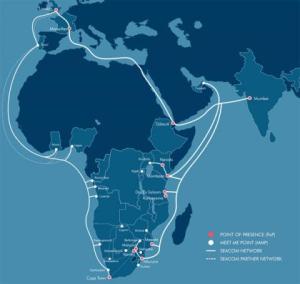 David Jagu, Founder of Wanatel, has been voted the entrepreneur of the year by Cap 40, an association that promotes business links between France and South Africa. Each year, Cap 40 organises a series of business awards that acknowledge outstanding businesses and individuals who contribute to a successful French-South African business.
Entrepreneurship promoted by Cap 40
Sponsored by companies including African Eagle, Energy Intelligence, Powertime, Moet & Chandon, and XO Africa, the Cap40 entrepreneur of the year award aims to celebrate French entrepreneurial achievement in the Western Cape. This competition will be ground to similar initiatives highlighting international projects and investments in the province. It is also an opportunity to welcome more members among the community and to motivate companies to reach out and become multinational.
David Jagu, best entrepreneur in VoIP market
Jagu, Founder of Wanatel, a telecommunications company, has been named best entrepreneur of the year by Cap 40. The eligibility criterion was to be an owner, CEO or CEO equivalent of a private or public company that is at least three years old. The list of nominees selected by a Cap 40 jury included four outstanding and successful entrepreneurs, whether company founders or current leaders, who took their company to the next level. Jagu started his work in IT as a consultant. Seeing the need for better and more reliable communication for businesses, he set up Wanatel, to provide business VoIP services. Successful entrepreneurs are said to share certain qualities such as unwavering passion, open-mindedness, and desire to provide the best product. It is important to acknowledge that timing, luck and simply being in the right place at the right time may play a part in many success stories. However, for Wanatel, Jagu's hard work, dedication and expertise at a time when the South African VoIP market was taking off positioned Wanatel at the forefront of rapidly growing and evolving industry.
Innovation, key of success in IT sector
Founded in 2007, Wanatel is a telecommunications company that rapidly established itself as part of an elite few companies providing voice over IP in South Africa. Wanatel has seen steady growth locally and internationally thanks to its innovative approach and client-centric approach. One such example is its unique and customisable VoIP reseller platform. The product itself has created numerous entrepreneurial opportunities for individuals and business across the African continent and in several international countries. Wanatel acknowledges that one shoe does not always fit all, and so the platform is customisable to clients' needs to fit in with their existing business and business processes