Everything you need to know about porting your number to VOIP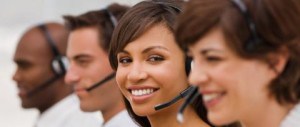 In this, the first installment of a terms around VoIP explanatory series, we will be looking at number portability or local number portability (LNP).  Everything you wanted to know about the topic from a definition, to why and how you should do it.
 What is number portability?
Number porting is the process of taking your telephone number from a POTS (Plain Old Telephone System) company to a voice over IP provider, thereby keeping your number for clients to contact you on.
Why should you do it?
So, you've made the choice to switch to VoIP and are wondering whether or not take number portability as an added extra? Here's why:
Brand recognition of your small business:
Your clients know your number, it forms a part of your brand, changing a part of your brand can be good for business. But if that change is the way that clients reach you it can lead to a downturn in profit.
Loss of business hitting your bottom line:
If people think that they can't reach you or your business they get frustrated whether they are existing customers or prospective ones. They're most likely to move to someone whose contact details are reliable.
Cost of changing details on all marketing platforms VS cost of porting number
You may say to yourself:  "I'll just change my number on my website, email signatures, marketing brochures etc. instead of paying to port my number."
BUT you have to weigh up the cost of all that reprinting and branding versus. You'll find that keeping the business you already have with reliability and avoiding re-branding costs ends up being the better option.
How do you do I port my number?
Porting your number to VoIP in South Africa is a different process than porting your number is America for instance but the first step is the same globally: call a reliable VoIP company. They'll know exactly what to do in terms of the legal issues and costs that are incurred. Weigh up the costs, the service, the reliability and your business sector.
For more helpful tips and telecoms facts you might not know follow Wanatel on Twitter, check out our Facebook or connect to us on Linkedin.
We will be posting about other terms around voip and other telephony services for business, so subscribe to our newsletter to get all the updates.