Take your office on the road with the Wanatel Mobile Dialer app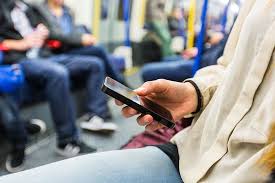 For the past five years Wanatel has been one of the leading VoIP providers in South Africa, enabling its wide range of customers to make calls in their office for less as well as setting up their cloud PBX and so much more.
The African telecommunications company continues its legacy as a leader in the industry with its revolutionary new offering. It takes the form of an Android app ideal for both the business man/woman on the move and anyone who wants to make cheaper calls while away from their home or office using VoIP:
Why: because in today's world fast paced world where deals are hardly done in the boardroom anymore, everything is done on the move: on the way to and from the office in your car, or on the golf course/over drinks with clients.
But with all of this time outside of the office how can you make cheaper calls using VoIP? Wanatel has the answer to all your VoIP concerns with its new dialer app for android devices.
For existing clients:
It allows Wanatel clients to sign into their account, add credit, check their balance and set a call back function along with so much more.
Here are some screenshots of what it can do
For new users: Anyone who wants to sign up with Wanatel can do so via the mobile dialer app!
Other great features of the FREE Wanatel Dialer android app:
Access to contacts
Multiple codec support
Where you can get it: The app is available in the Google play store (only in South Africa) and is free to download onto any android device.
For a full step by step guide on how to add the app to your phone and get started, have a look at this helpful how to guide on how to use VoIP on your phone.